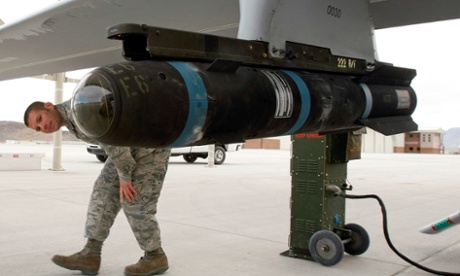 The US embassy to Iraq says the United States has delivered 100 Hellfire missiles, along with assault rifles and ammunition, as part of its anti-terrorism assistance to the country.

In a statement issued on Sunday, the embassy said the delivery was made earlier this month in order to help bolster Iraq forces fighting a breakaway al-Qaida group known as the Islamic State of Iraq and the Levant.
The statement promised to send more weapons to Iraq in the coming weeks.
TVNL Comment:  Let's keep those wars coming, folks.  We don't want the Military Industrial Complex to lose a single opportunity.  After all, peace is never profitable.