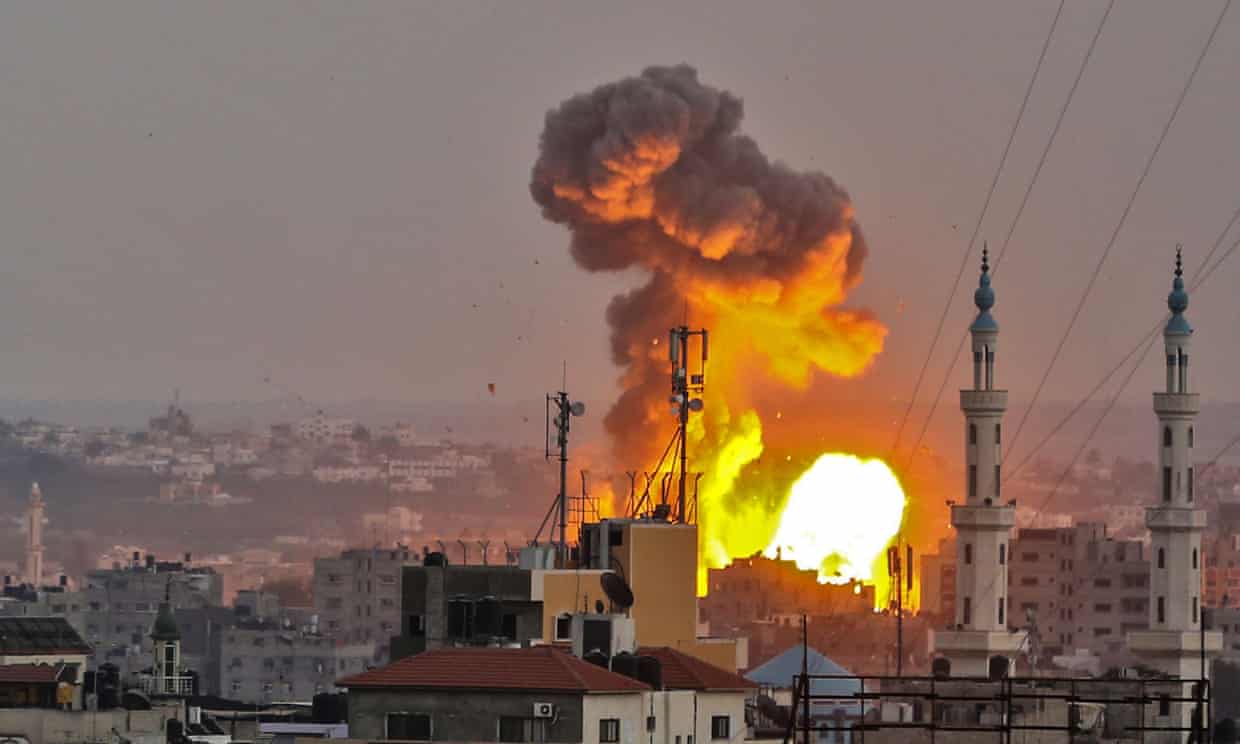 Israel has launched an intense wave of strikes across the Gaza Strip after one of its soldiers was killed in gunfire along the border, raising fears of renewed conflict.
Explosions were seen across the coastal enclave on Friday evening and Israel said three rockets had been fired at its territory, two of which were intercepted. The military wing of Hamas, which has fought three wars with Israel since 2009, said three of its fighters were killed in the strikes.
The Israeli Defence Force did not name the soldier, but said he had been hit by Palestinian gunfire. He was the first Israeli combatant to been killed in the area since the last full-scale conflict with Gaza's rulers, Hamas, in 2014.