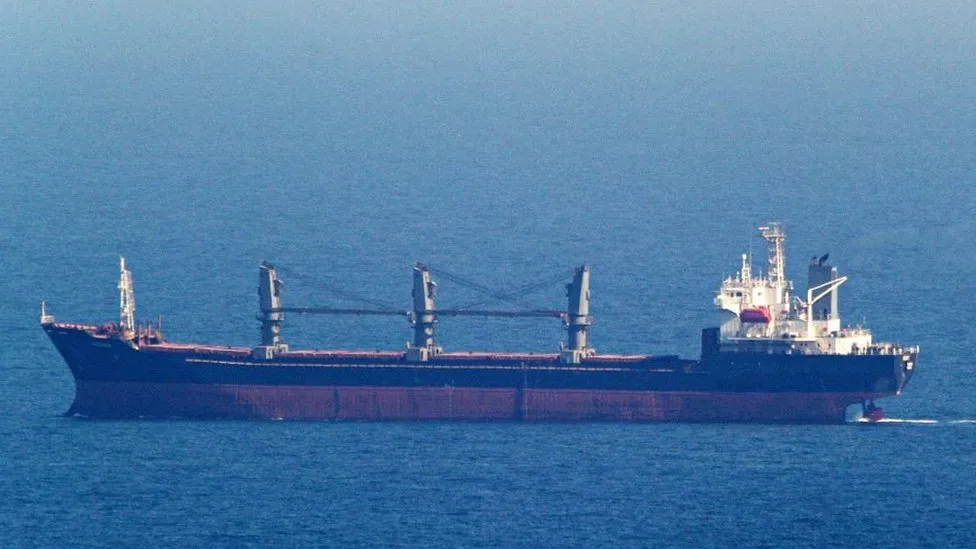 Two cargo ships have arrived at a Ukrainian port after travelling through the Black Sea using a new route, Ukrainian port authorities said.
They reached Chornomorsk on Saturday, and were due to load 20,000 tonnes of wheat bound for world markets.
Officials said it was the first time civilian ships had reached a Ukrainian port since the collapse of a deal with Russia ensuring the safety of vessels.
Previously the corridor had only been used by ships departing from Ukraine.
Deputy Prime Minister Oleksandr Kubrakov said the ships - Resilient Africa and Aroyat - sailed flying the flag of the Oceanic island nation of Palau and that their crew consisted of people from Ukraine, Turkey, Azerbaijan and Egypt.
The vessels will deliver the wheat to Egypt and Israel, according to Ukraine's agricultural ministry.