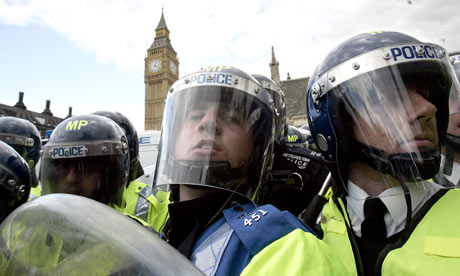 Writers, pop stars, lawyers and politicians from across the party spectrum yesterday issued a call to arms. They joined the largest ever campaign across Britain to warn of the erosion of freedoms and the emergence of surveillance techniques
The government and the courts are collaborating in slicing away freedoms and pushing Britain to the brink of becoming a "database" police state, a series of sold-out conferences in eight British cities heard yesterday.

In a day of speeches and discussions, academics, politicians, lawyers, writers, journalists and pop stars joined civil liberty campaigners yesterday to issue a call to arms for Britons to defend their democratic rights.