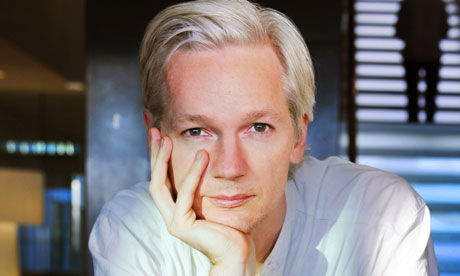 Julian Assange, the WikiLeaks founder, has won the 2011 Martha Gellhorn prize for journalism.
The annual prize is awarded to a journalist "whose work has penetrated the established version of events and told an unpalatable truth that exposes establishment propaganda, or 'official drivel', as Martha Gellhorn called it".
"WikiLeaks has given the public more scoops than most journalists can imagine: a truth-telling that has empowered people all over the world. As publisher and editor, Julian Assange represents that which journalists once prided themselves in – he's brave, determined, independent: a true agent of people not of power."