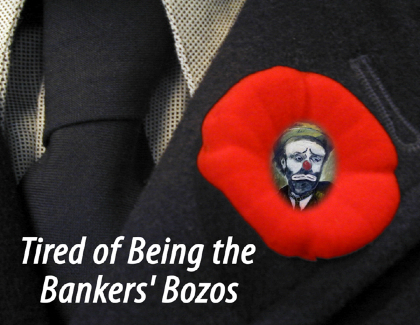 If central bankers start all the wars, are veterans heroes, or mercenaries and dupes?
CENTRAL BANKERS ARE BEHIND ALL WARS
All wars are organized by the Illuminati bankers to collect or incur debt, plunder or profit, and advance their program for "world government" tyranny. They appeal to our patriotism to sucker us in. We are told we are fighting to "preserve freedom" when the opposite is actually the case.
So how should we regard veterans? Certainly a few are heroes, but usually in a bogus cause.
I think we have to regard them as dupes and mercenaries of the bankers. We have all been duped for a very long time. That gives Veteran's Day a tinge of cynicism and pathos.