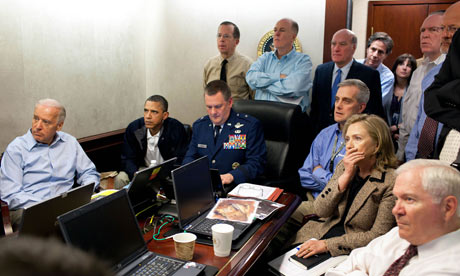 Few secret US missions have been described to the public in as much detail as the one that killed Osama bin Laden. In the 26 months since the al-Qaida leader's death, a series of vivid accounts have emerged describing his final moments, including two relayed by men who claim to have shot him.

The latest came this week, in a newly released Pakistani intelligence report. But instead of clarifying, it has served only to complicate, and in some cases directly contradict, the most widely read accounts of the mission.
The report was compiled by the Abbottabad Commission, an independent panel directed by the Pakistani government to review Bin Laden's presence in the country following the September 11 attacks and his death in May 2011.

Much of the report concentrated on the failings of Pakistani intelligence service to detect the presence of al-Qaida in a prominent center of population in the country. But it also dwells on what happened during the raid, after taking testimony from eyewitnesses, including Bin Laden's wives and a daughter, as well as the widow of his most trusted courier. Al Jazeera posted a copy of the 337-page document online Monday.