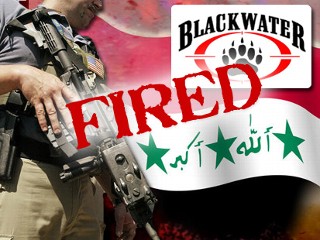 Blackwater has been fired by the State Department from its job protecting U.S. diplomats in Iraq.
Executives of the controversial U.S. security company were notified today by the State Department that its five-year, $1.2 billion contract for services in Iraq will not be renewed in May, U.S. officials tell ABC News. The contract provides yearly options for cancellations.
The move by the State Department follows the refusal of Iraqi officials to license Blackwater to operate in the country. Officials cited "lingering outrage" over the Sept. 2007 shooting by Blackwater guards that left 17 civilians dead.
Five former Blackwater guards have pleaded not guilty to federal charges that include 14 counts of manslaughter and 20 counts of attempted manslaughter. No charges were brought against the corporation.