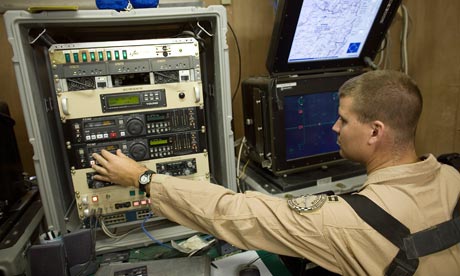 Software giant Apple has blocked an app that would notify subscribers every time a US drone carried out a deadly mission on the grounds that it is "objectionable and crude", according to the program's designer.

Josh Begley, a graduate student at New York University, developed Drones+ to provide up-to-date information on strikes, using reports collated by the London-based Bureau of Investigative Journalism – an organisation that tracks the use of unmanned CIA aircrafts.
But repeated attempts to get Apple to offer the software at its app store have been fruitless. At first, Begley was informed that the program – which he hoped would raise awareness of the growing death toll from drone strikes – was "not useful" enough and did not appeal to a "broad enough audience".

The company position has since shifted, but only in the reasoning behind its refusal to stock Drones+.

In the latest rejection email, Apple reportedly informed him: "We found that your app contains content that many audiences would find objectionable, which is not in compliance with the app store review guidelines."