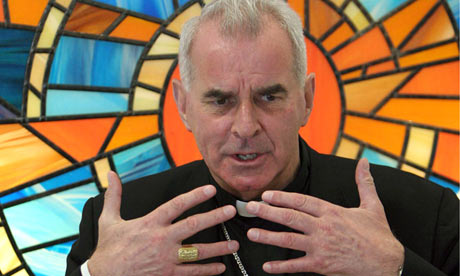 Cardinal Keith O'Brien, forced to resign by the pope last week, has admitted to sexual misconduct and issued a sweeping apology to individuals he has "offended" as well as the Catholic church and Scottish people.

In a short but dramatic statement issued soon after 5pm on Sunday, O'Brien admitted "there have been times that my sexual conduct has fallen below the standards expected of me as a priest, archbishop and cardinal".
The former archbishop of St Andrews and Edinburgh made no detailed admissions but apologised and asked for the forgiveness of all those he had offended, and for the forgiveness of the entire Catholic church.

Barely a week after insisted he contesting allegations published in the Observer of misconduct against fellow priests, O'Brien, 74, effectively admitted he had been guilty of sexual misbehaviour since he was a priest – and during his 10 years as a cardinal.