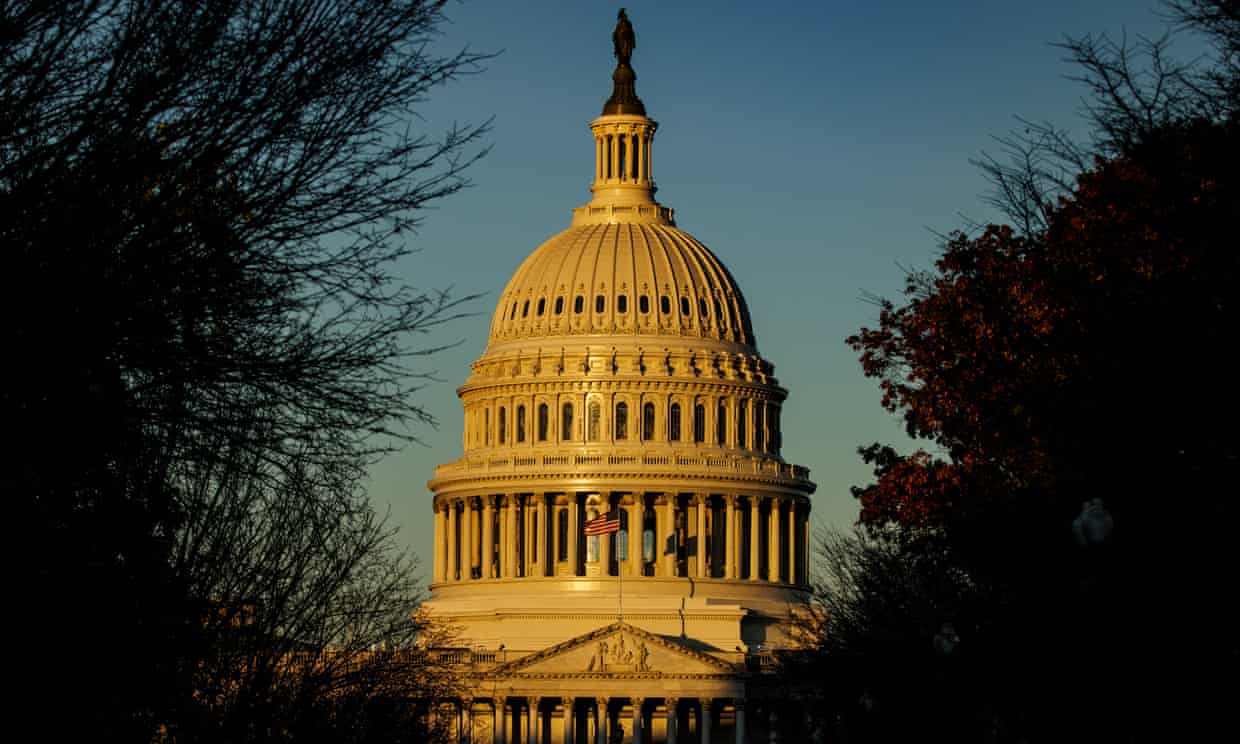 The US Senate has passed the Respect for Marriage Act, legislation to protect same-sex unions that Democrats are hurrying to get to Joe Biden to be signed into law before Republicans take over the House next year.
The House must now pass the bill, a step the majority leader, Steny Hoyer, said could come as soon as Tuesday 6 December. Nearly 50 House Republicans supported the measure earlier this year. In the Senate, support from 12 Republicans was enough to override the filibuster and advance the bill to Tuesday's majority vote, which ended 61-36.
Although the Respect for Marriage Act would not codify Obergefell v Hodges, the 2015 supreme court decision which made same-sex marriage legal nationwide, it would require states to recognise all marriages that were legal when performed, including in other states. Interracial marriages would also be protected, with states required to recognise legal marriage regardless of "sex, race, ethnicity, or national origin".