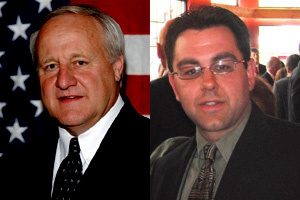 Voters have spoken out against recall efforts of Green Bay Democratic Senator Dave Hansen.  With 65% of the preliminary voting results in, Hansen is expected to win the recall election with more than two-thirds of the vote against Republican David VanderLeest.

Hansen's win is expected to set the tone for upcoming recall elections of six Republican set for August 9th, and for two other Democrats facing recall elections on August 16th.

VanderLeest was the organizer behind Hansen's recall petition, after the 10-year Senator, along the rest of the Democrats in the Senate left the state in order to hold up a vote on the budget repair bill earlier this year that would have eliminated collective bargaining rights for public workers.