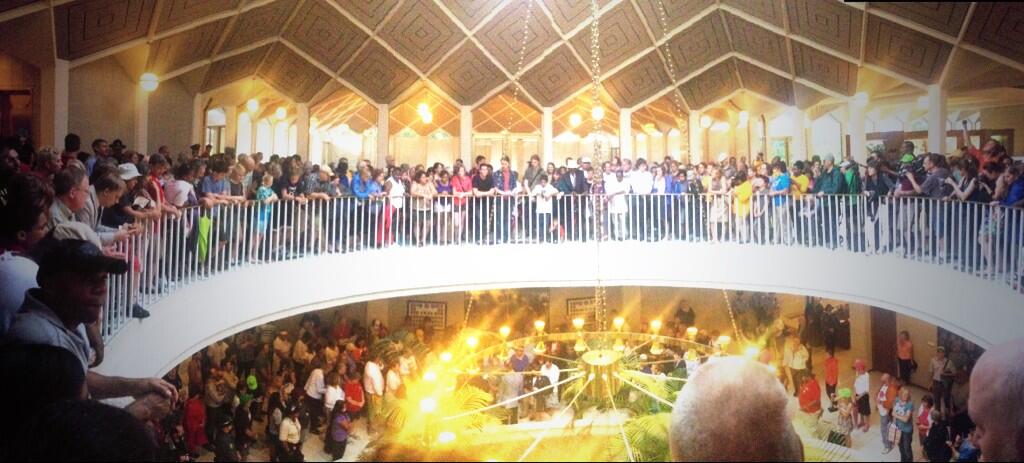 "Outsiders are coming in and they're going to try to do to us what they did to Scott Walker in Wisconsin," North Carolina Republican Governor Pat McCrory said yesterday, in response to the growing "Moral Monday" protest movement.

North Carolina is the new Wisconsin, but not for the reasons McCrory alleges. Like in Wisconsin, a homegrown grassroots resistance movement has emerged—and grown rapidly—to challenge the drastic right-wing agenda unveiled by Republicans in the state. Just like the Koch brothers backed Scott Walker, the Koch's billionaire ally and close associate Art Pope funded North Carolina's Republican takeover in 2010 and 2012.
(Only McCrory went a step further and actually named Pope to his inner circle as deputy budget director.) And North Carolina, like Wisconsin, is "a state fight with national implications," says Rev. William Barber of the North Carolina NAACP. Republicans have imported a slew of ALEC-inspired policies in an attempt to turn the New South back into the Old Confederacy.
n a few months since taking over power for the first time in one hundred years, North Carolina Republicans have passed or introduced legislation that would: eliminate the earned income tax credit for 900,000; decline Medicaid coverage for 500,000 and privatize public healthcare in the state; end unemployment benefits for 165,000 in a state with the country's fifth-highest unemployment rate; cut pre-K for 30,000 kids while shifting $90 million from public education to voucher schools; cut taxes for the top 5 percent while raising taxes on the bottom 95 percent; ...