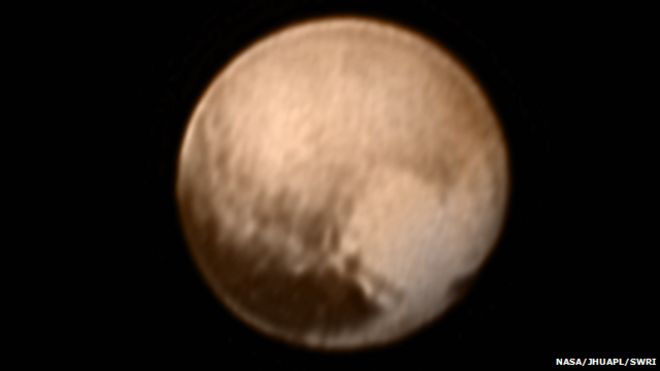 New Horizons has acquired yet another stunning view of Pluto.

The US space agency probe captured the latest image on Tuesday when it was just under eight million km from the dwarf world.

As of Thursday, New Horizons had moved to within six million km, heading for its historic flyby next week.
The new picture was the first to be returned following the computer hiccup at the weekend that saw the probe briefly drop communications with Earth.

The face of Pluto seen in the image is broadly that which will be examined in detail on 14 July.

It includes a large dark region near Pluto's equator, dubbed "the whale", and a roughly heart-shaped bright area spanning 2,000km.