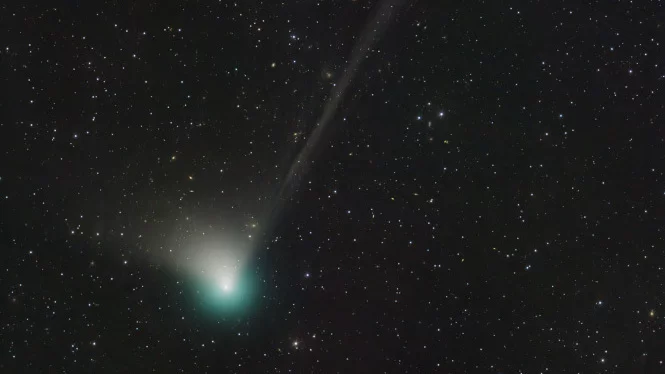 It's prime time to see the comet known as C/2022 E3, marked by its bright green nucleus and long faint ion tail. The comet has been visible for some time with telescopes and binoculars — but the best chance of seeing it with the naked eye is coming up on Wednesday, Feb. 1.
This marks possibly the first time ever — or at least for thousands of years — that the comet has streaked across our sky.
"If C/2022 E3 has ever passed through the solar system before, it would have last been seen in the sky more than 10,000 years ago," Jon Giorgini, a senior analyst at NASA's Jet Propulsion Laboratory, told NPR.
Astronomers first spotted the brightening outburst in March 2022 at the Zwicky Transient Facility on Palomar Mountain in California. At the time, the comet was inside the orbit of Jupiter.