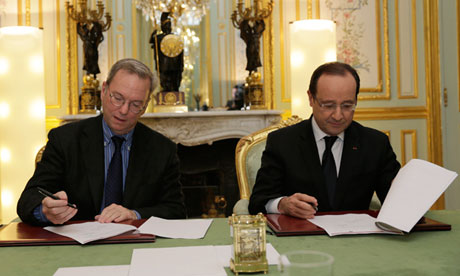 France has failed to secure backing for tough new international tax rules specifically targeting digital companies, such as Google and Amazon, after opposition from the US forced the watering down of proposals that will be presented at this week's G20 summit.

Senior officials in Washington have made it known they will not stand for rule changes that narrowly target the activities of some of the nation's fastest growing multinationals, according to sources with knowledge of the situation.
The Organisation for Economic Co-operation and Development (OECD) has been told to draw up a much-anticipated action plan for tax reform at the gathering of G20 finance ministers this Friday, but the US and French governments have been at loggerheads over how far the proposals should go.

While the Americans concede that the rules need to be updated, they are understood to be pushing for moderate change. They are believed to want tweaks to the existing wording of international tax treaties rather than the creation of wholly new passages dedicated to spelling out how the digital economy should be taxed.
TVNL Comment:  Make no mistake, here.  The Obama administration is a corporatist entity that protects the wealthiest among us who evade paying taxes.  What a betrayal of the public trust this has turned out to be.