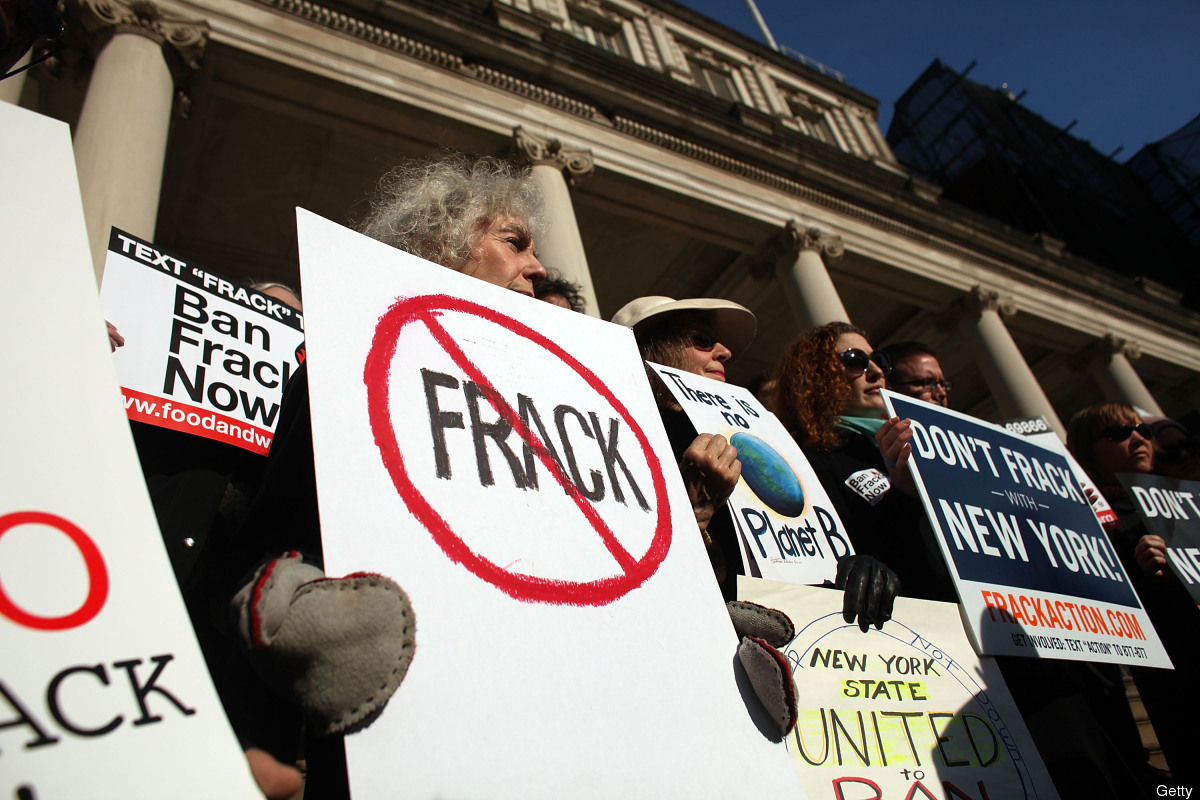 The first time Bill Ferullo saw the white plumes drifting from a natural gas fracking site, he got out of his car to take pictures. "I didn't know what it was," he recalled. "But two minutes later my chest was burning. It burned all night."

In the two years since, Ferullo has watched similar dust clouds travel as far as a mile, he estimates, from gas drilling operations around his home in Bradford County, Pa. He has also since learned what hazards they may carry. One component in particular concerns Ferullo, as well as other residents and environmental health experts: silica sand, a long-known cause of debilitating and deadly diseases such as silicosis and lung cancer.
"At frack sites, silica gets into the air and you get these huge plumes of dust that can be breathed in by workers and anybody nearby, downwind," said Miriam Rotkin-Ellman, scientist at the Natural Resources Defense Council.

"This is in people's backyards," Rotkin-Ellman added. "It doesn't take much silica to cause a health problem."
The process of hydraulic fracturing, or fracking, requires blasting large volumes of water, chemicals and silica sand into bedrock. Up to 4 million pounds of the sand is used per well to prop open the newly created fractures in the rock and release natural gas. The recent rapid expansion of natural gas production has saved Americans billions of dollars in energy costs, according to one recent study, but it has raised health concerns ranging from toxic metals contaminating drinking water to large quantities of diesel exhaust pumped into the air.