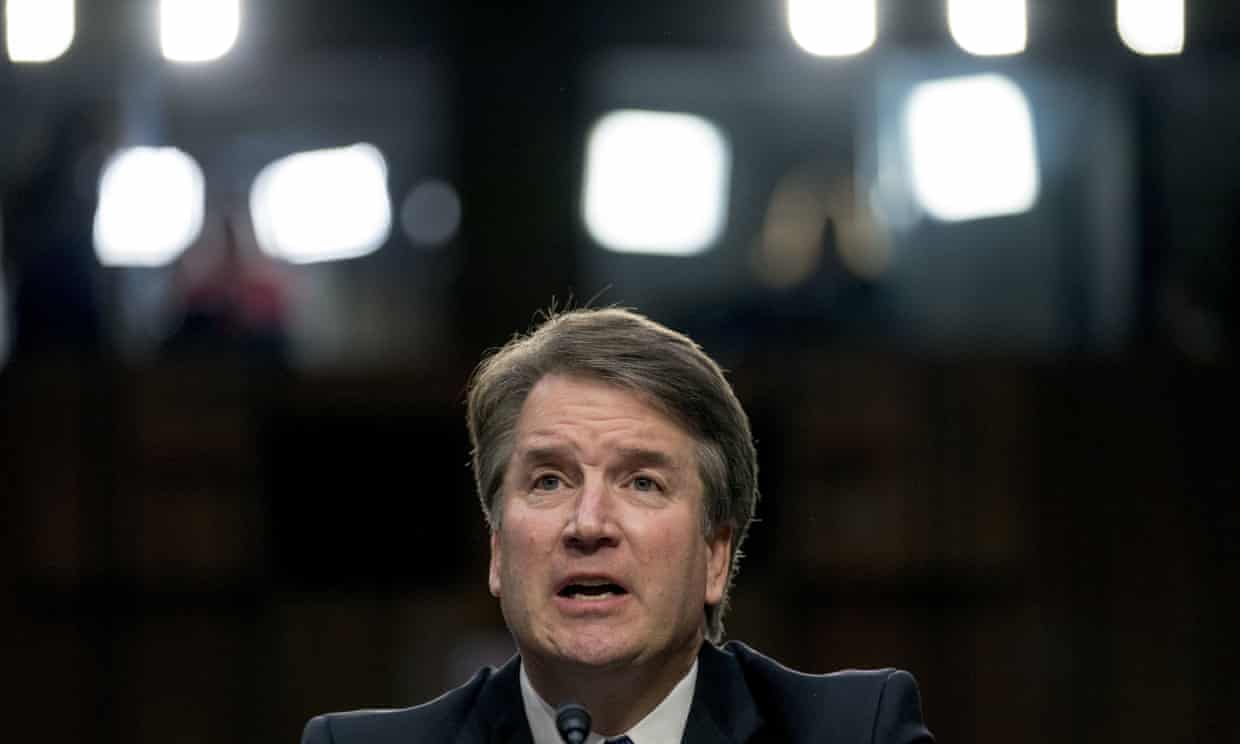 Supreme court justice
Brett Kavanaugh
once lobbied in support of a controversial judge who is now tasked with reviewing more than a dozen ethics complaints filed against him during his own confirmation process.
Emails sent to the Senate judiciary committee and obtained by the Guardian show that beginning in 2001, Kavanaugh was involved in a high-stakes campaign to ensure that
Timothy Tymkovich
, another staunch conservative and a former Colorado solicitor general, would secure a lifetime appointment as a federal judge.
Kavanaugh, who was confirmed to the supreme court this month, worked on the judicial campaign in his role as a senior staff member for President George W Bush. Tymkovich was confirmed in 2003, after a long delay in the Senate. He is now chief judge on the 10th circuit court of appeals, in Colorado.