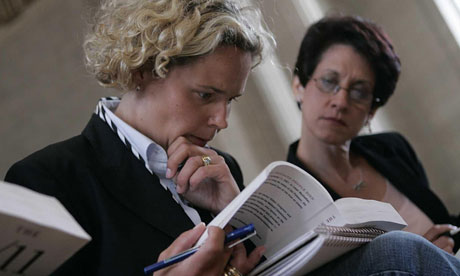 Of the many faces and names to emerge after the terrorist attacks of 11 September 2001, few were more evocative to Americans than the "Jersey Girls".

They were four women from New Jersey whose husbands were killed in the tragedy and went on to campaign for a national commission of inquiry into the attacks. In eventually winning their battle to be heard in Washington, the four transformed themselves into powerful representatives of the 9/11 victims.
But now, as America gears up for the emotional 10th anniversary of the attacks, the Jersey girls seem to have embraced new lives out of the media spotlight. They will be keeping their grief private.

"I am no longer defining my life as a widow. I feel like I am not going to let myself be defined by what happened to me on 9/11. It's healthier for me. My husband has gone and he's not coming back," Kristen Breitweiser, 40, told the Observer in an interview. Breitweiser said that she would spend the coming anniversary with her 12-year-old daughter. "We will take a nice walk on the beach," she said.

Those sentiments were echoed by fellow Jersey girl Lorie Van Auken, 56, who will spend the day watching her daughter appear in a New York show. "Life goes on," she said.

For a long time, the Jersey girls were among the most outspoken people on the attacks. Each had lost a husband in the most awful circumstances. Van Auken's spouse, Kenneth, was a bond trader at Cantor Fitzgerald and called his wife to tell her he loved her after an aircraft hit.