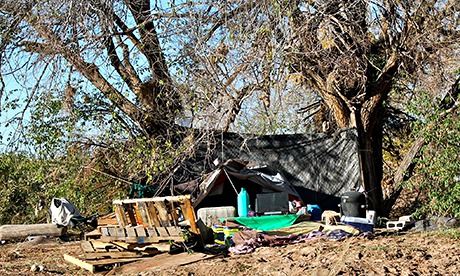 I'm just a regular guy. I've been a special education teacher most of my life. I've had great moments and crummy ones, including a very low period after a divorce. But as I neared retirement, I looked at life and everyone around me differently.

One night as my friend Craig and I were walking to the entrance of the Chicago Blackhawks game, I had a revelation. My friend and I have been going to the games for a decade, and the same homeless man was always stands at the same corner holding his cup asking for change and is polite as he can be. If he receives nothing he still says "God Bless You, have a good night." I know there are many homeless like this in many cities.
My friend and I had been putting something into his cup when we left games for many years, but this particular night my friend and I decided that rather than selling our extra ticket we would put it into his cup and see what he does. We just left it for him. At the end of the game, as everyone knows, people rush to get to their cars to get out of the parking lots. The crowds are huge, but our new friend was looking for us and when he saw us his grin was ear to ear.
As we walked by he said, "I got $50 for that ticket God Bless You and thank you for your kindness."