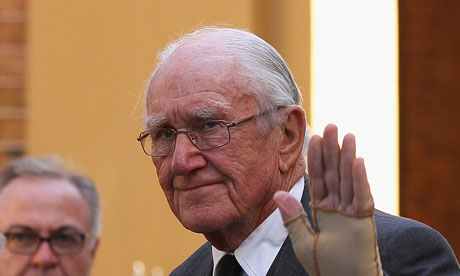 They say an independent inquiry must investigate the circumstances that led the then National-Liberal coalition to participate in the US-led invasion in 2003 in which Australia contributed 2,000 troops, including special forces. It must also conduct a review of the war powers of the government, and draw lessons for the future.
Demands for an inquiry are led by former Liberal prime minister, Malcolm Fraser, former defence secretary, Paul Barratt, and former chief of the Australian Defence Force, General Peter Gration.
In a foreword to the publication "Why did we go to war in Iraq? A call for an Australian inquiry", which says Australia was exposed to the accusation of waging an illegal war, Fraser writes that an inquiry would not rake over old coals but rather "develop a better understanding of how warfare decisions are reached and to strengthen the governmental structures against precipitous or ill-considered actions in future."