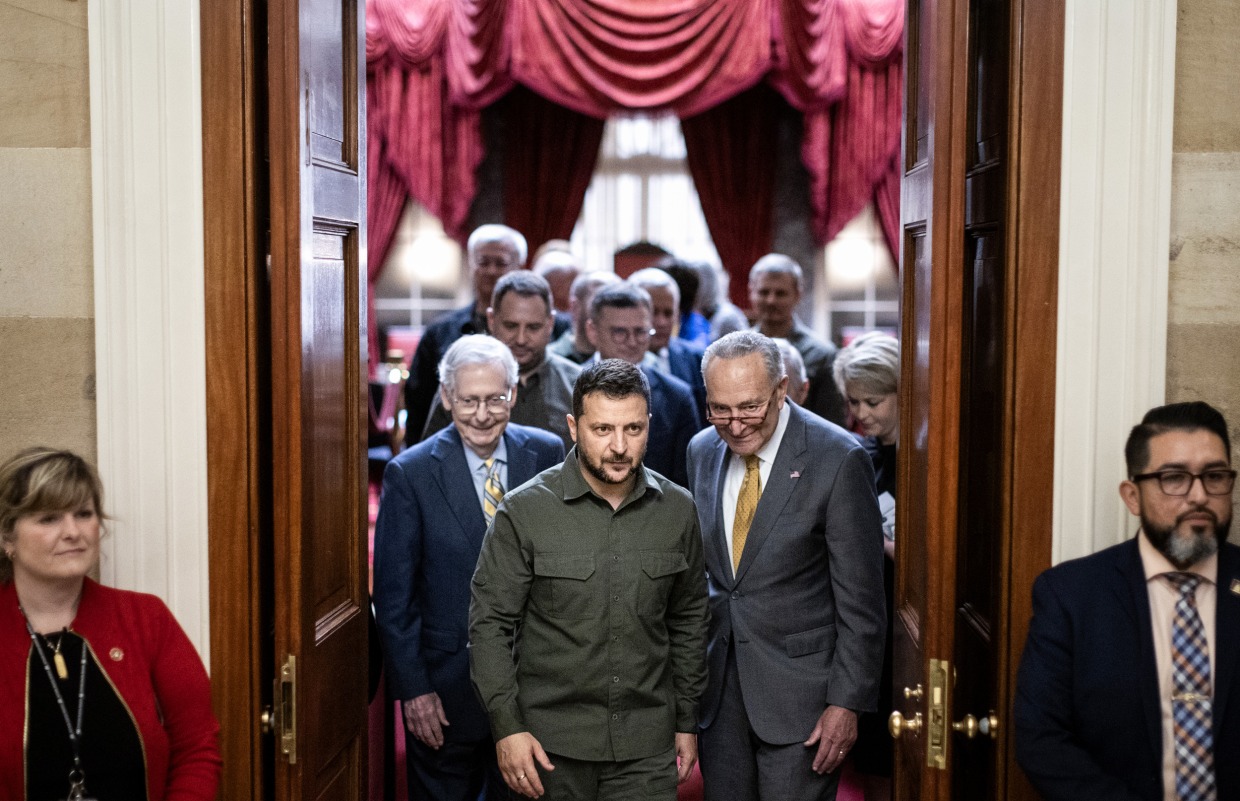 A growing Republican divide over
continuing U.S. aid to Ukraine
threatens the prospects of Congress' passing additional money to help the country defend its sovereignty against
a Russian incursion
.
Despite the broad bipartisan majorities in the House and the Senate to continue funding, it has become a central sticking point in the fight over a looming government shutdown. And hopes are dimming in the GOP-controlled House, where Speaker Kevin McCarthy, R-Calif., faces growing pressure from hard-liners who want to cut off Ukraine aid as they threaten to overthrow him if he fails to meet their demands.
An amendment to the defense funding bill by Rep. Matt Gaetz, R-Fla., to prohibit all military assistance to Ukraine won 93 Republican votes Wednesday, as 126 Republicans and all 213 Democrats voted against it. That's up from 70 Republicans who voted for a similar measure by Gaetz in July.
TVNL Comment: How evil can they get?  How low can they go?