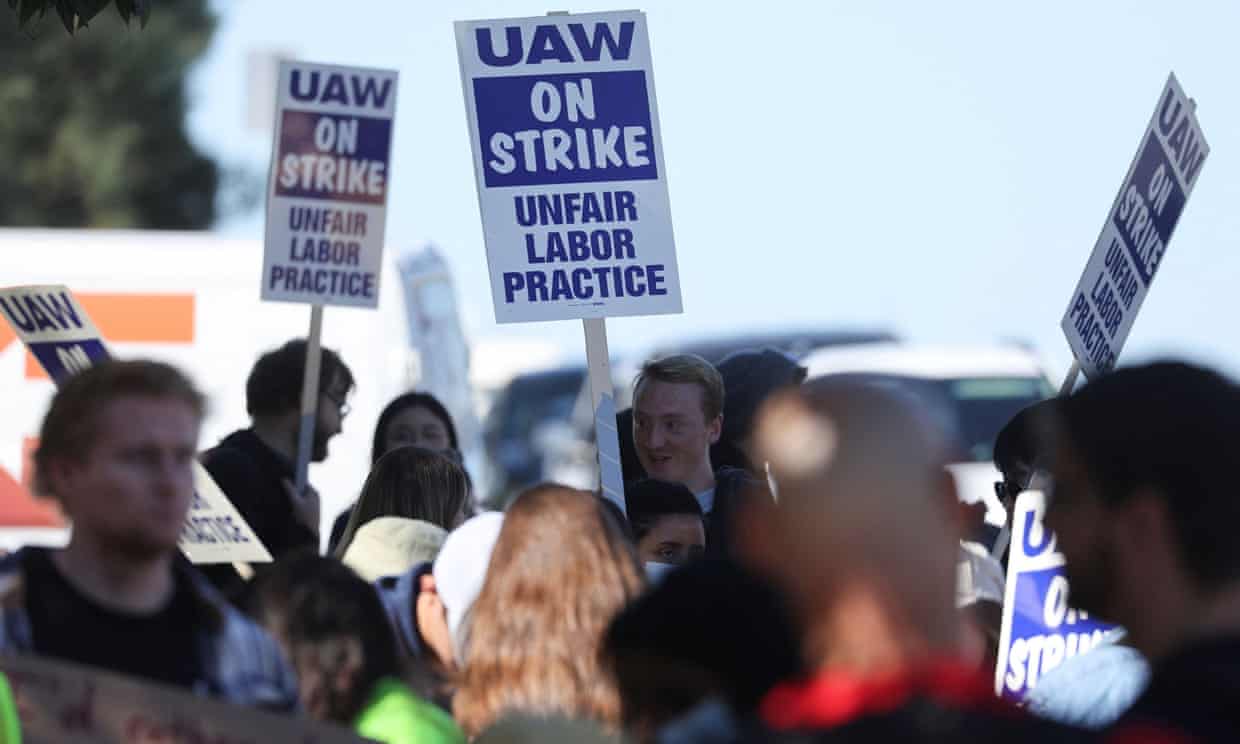 Three weeks of strikes by university academics have brought campuses across California to standstill. Labs are closed, assignments go ungraded. Graduate students have walked off the job, professors have cancelled class and even construction staff have put down their tools in solidarity.
The strike is groundbreaking – the largest in the history of US higher education and part of a wave of organizing at college campuses across the country. It has brought together 48,000 graduate workers, academic researchers and postdoctoral scholars within the nine-campus University of California system who say the low wages they are paid make it impossible to live in the cities where they work. The most common salary for graduate workers is $23,247, according to the academic workers unions.
Even in a year of high-profile labor organizing from Starbucks to Amazon, the moment is being hailed as a milestone. It's already scored a victory – a tentative agreement reached with some workers will bring significant wage increases – and could go on for weeks longer.