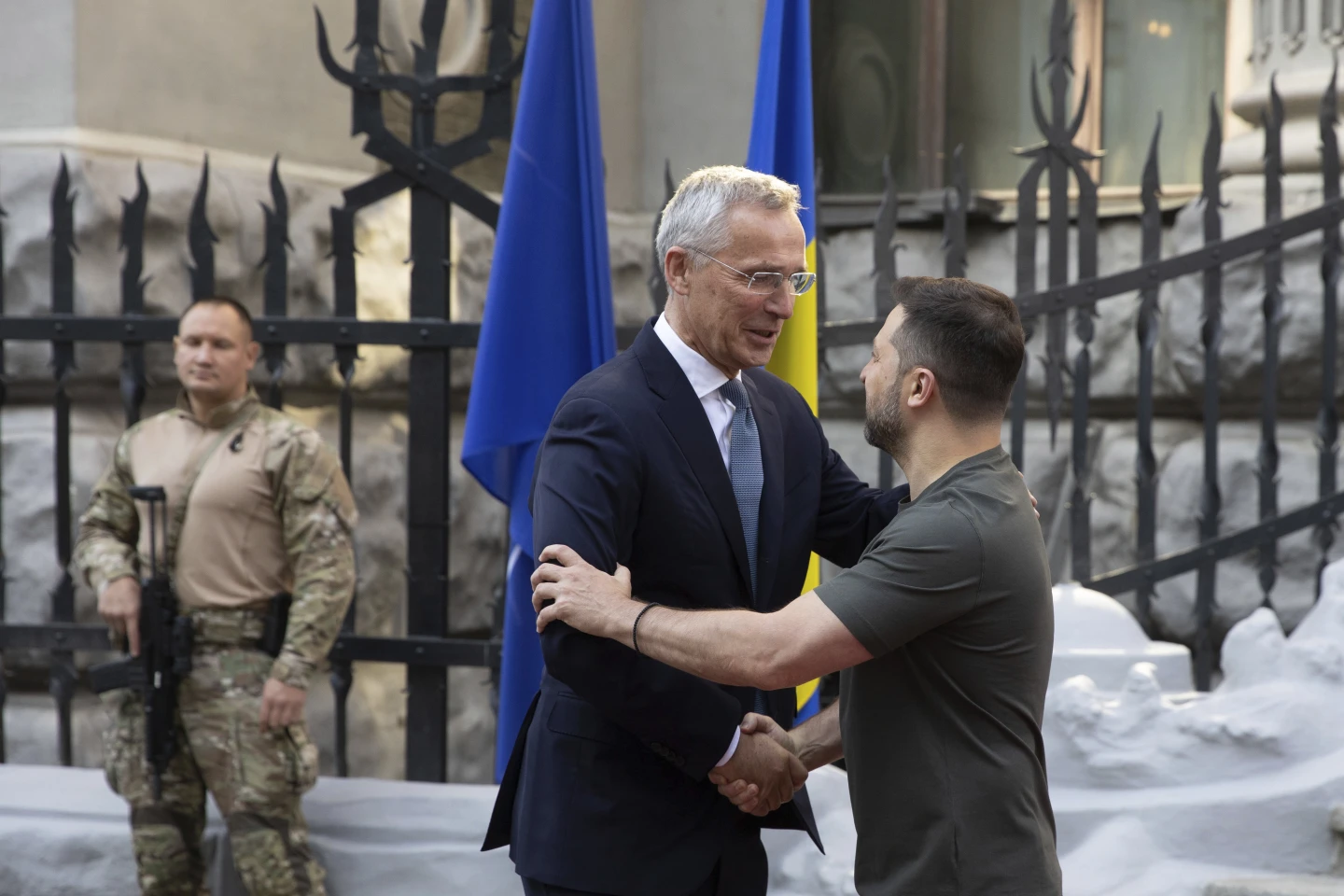 NATO's secretary-general met with Ukraine's president to discuss the status of the war and needs of troops on Thursday, the day after Russia accused Ukraine's Western allies of helping plan and conduct last week's missile strike on the Black Sea Fleet's headquarters in the annexed Crimean Peninsula.
Ukrainian President Volodymyr Zelenskyy said that NATO Secretary-General Jens Stoltenberg agreed to make efforts to get NATO members to help provide additional air defense systems to protect Ukraine's power plants and energy infrastructure that were badly damaged by Russian attacks last winter.
Zelensky also reminded the secretary-general of the persistent drone, missile and artillery attacks that often strike residential areas and were blamed Thursday for at least three civilian deaths in the past day.