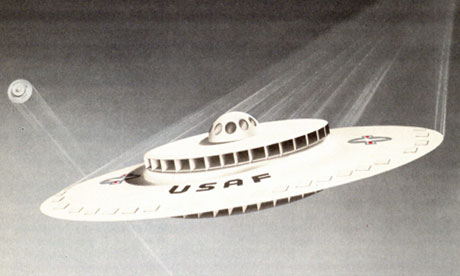 These days, flying saucers are most commonly associated with sci-fi films and conspiracy theories, but in the 1950s, some saw them as the future of aviation.

Documents published by the US National Archives give new information about a craft commissioned by the US air force, which if successfully developed would have achieved speeds of 2,600mph and flown at around 100,000ft.

Details of the proposed craft have been around for years. But the declassified papers include new diagrams and documents that demonstrate the scale of the project's ambition.