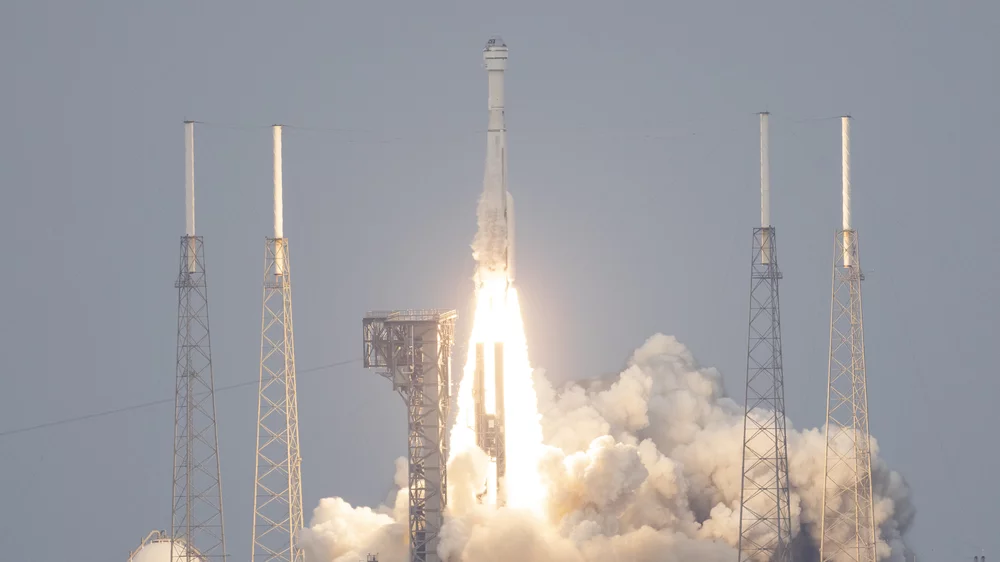 Boeing has indefinitely delayed next month's launch of its Starliner capsule — which would have carried the first humans — after engineers found several worrying problems.
These included the use of "hundreds of feet" of adhesive tape that's flammable and defects with the spacecraft's parachute system. Boeing made the announcement late Thursday at a hastily-called news conference with NASA officials.
It's the latest setback for Boeing which has been plagued by years of development delays and has yet to fly its first crewed Starliner mission.
After the space shuttle was retired in 2011, NASA needed a way to ferry people to and from the International Space Station. In 2014, NASA awarded Boeing more than $4 billion under its Commercial Crew program to build the capsule. At the same time, NASA also selected SpaceX to build and design a competing system which has already sent humans into space ten times (including seven missions for NASA).