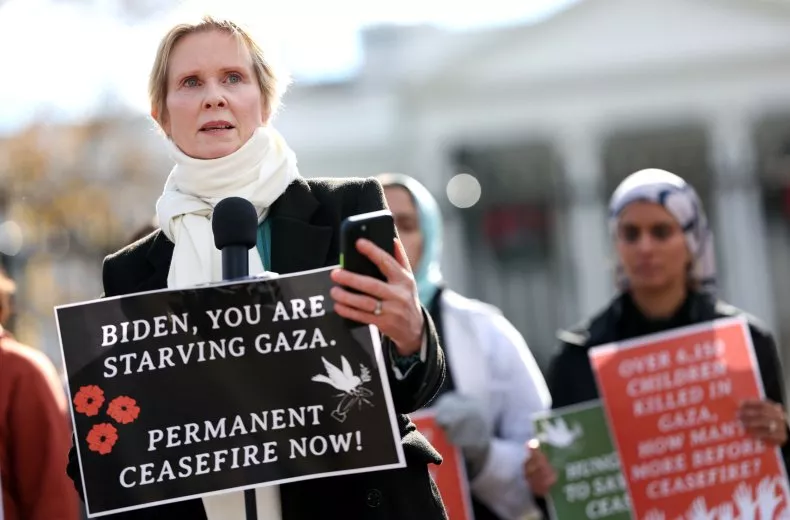 "Sex and the City" star Cynthia Nixon is on a hunger strike to demand a permanent cease-fire in the Gaza Strip.
In an interview Monday, the "And Just Like That…" actress called on President Joe Biden to "make a cease-fire happen."
"The deaths that we have seen are largely due to the bombs, but so many Palestinians now are on the verge of starvation. Only 7% of the nutrition they need is being let in on a daily basis," Nixon said. "So we are here hunger-striking just to sort of mirror to Biden the kind of deprivation that is happening in Gaza, and how he has it within his power to make a cease-fire happen and to allow humanitarian aid in."
Read more...