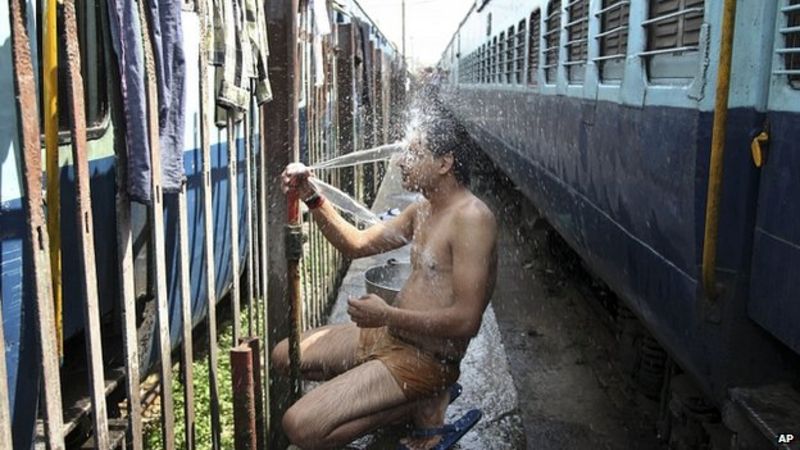 At least 500 people are reported to have died in a heatwave sweeping India, with temperatures reaching 48C (118F) in some areas.

Most deaths have taken place in the southern states of Telangana and Andhra Pradesh, where more than 140 people have died since Saturday.

Allahabad in Uttar Pradesh recorded 48C while temperatures rose to above 44C (111F) in the capital, Delhi.