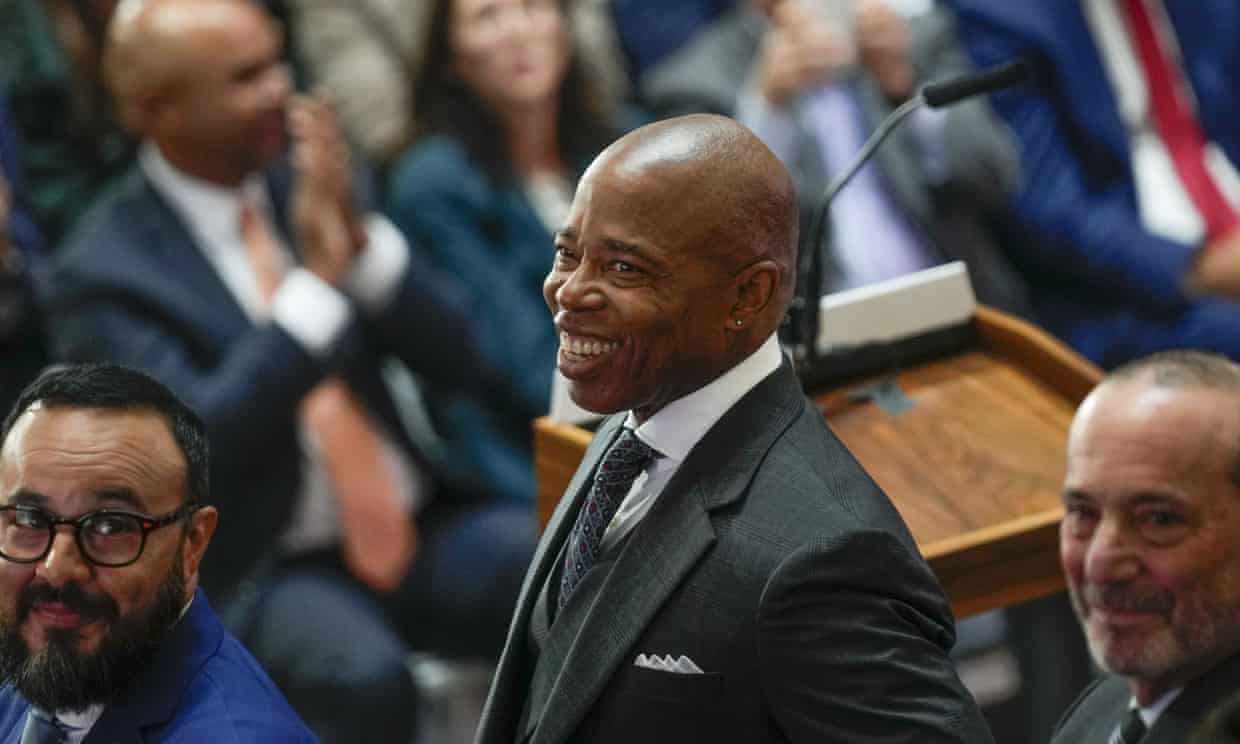 A career 911 dispatcher and longtime friend of New York City mayor Eric Adams who rented a room to Adams in her apartment in Brooklyn's Crown Heights for four years now has one of the highest-paid jobs in city government, records show.
In May, the NYPD appointed Lisa White as its deputy commissioner for employee relations, at a salary of more than $241,000 a year – a nearly fivefold boost over her prior salary there and almost as much as the police commissioner makes.
In her new role, White attends to the health, wellbeing and morale of the NYPD's 35,000 uniformed members, including their corps of chaplains, along with bereavement and other support services for families.
City Hall confirmed that Adams's connection with White extended beyond a mere professional relationship, also characterizing it as a friendship that dated back decades and that involved sharing an address for years.