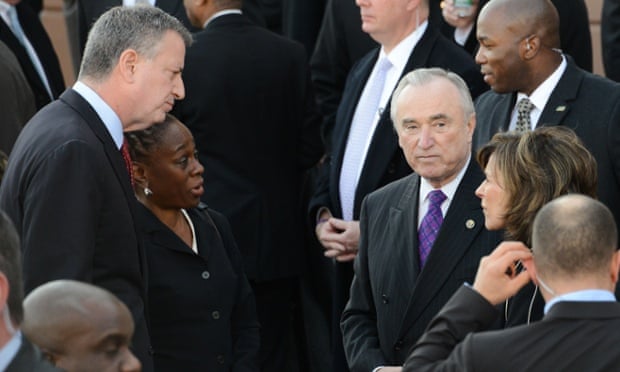 The commissioner of the New York Police Department, Bill Bratton, has given strong backing to Bill de Blasio, denouncing the protest of rank-and-file officers who turned their back on the mayor at a weekend funeral as politicised and inappropriate.

Speaking on CBS on Sunday, the leader of the largest police force in the US came out fighting on behalf of the beleaguered politician who appointed him.

"This is a mayor who cares very deeply about New York police officers, cares very deeply about the divide in the city and is working hard to heal that divide," Bratton said.