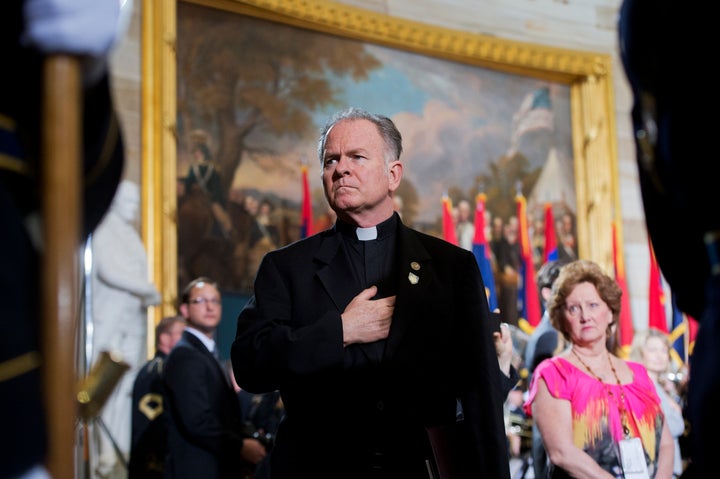 House Speaker Paul Ryan (R-Wis.) said Thursday that he accepts House Chaplain Patrick Conroy's decision to rescind his resignation.
"I have accepted Father Conroy's letter and decided that he will remain in his position as Chaplain of the House," Ryan said in a statement. "It is my job as speaker to do what is best for this body, and I know that this body is not well served by a protracted fight over such an important post."
Conroy wrote a two-page letter to Ryan earlier on Thursday, accusing the speaker of ousting him from his role without cause last month, The Washington Post reported.
"I have never been disciplined, nor reprimanded, nor have I ever heard a complaint about my ministry during my time as House chaplain," Conroy wrote.