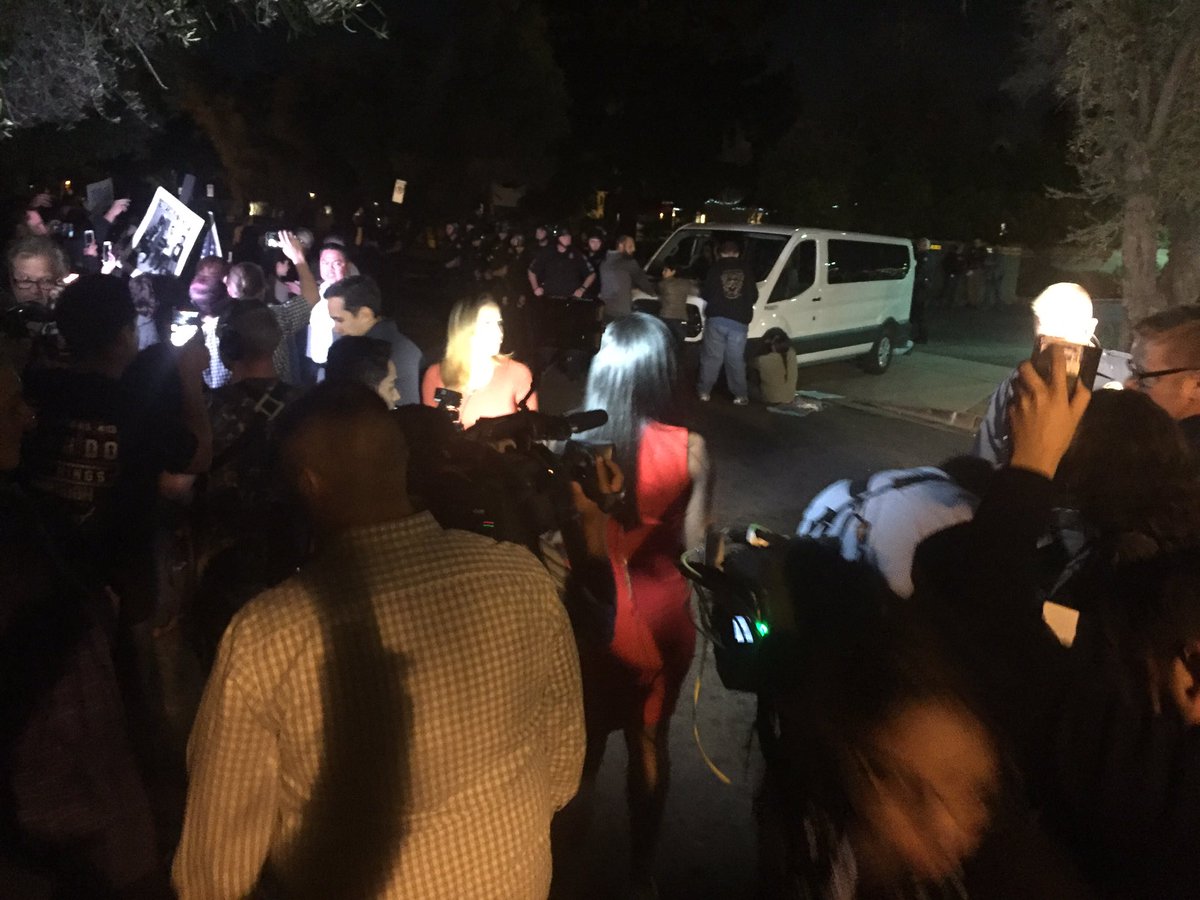 Protesters on Wednesday night blocked official vehicles attempting to leave a an immigration office in Phoenix where earlier in the day a woman had been arrested and possibly ordered back to Mexico after more than two decades in the United States.

Guadalupe García de Rayos, a 35-year-old mother of two American citizens, was taken into custody during a routine meeting with officials at the federal Immigration and Customs Enforcement office, the New York Times reported. Rayos has been required to check in with ICE every year since 2008, when she was caught working under a fake Social Security number. The New York Times reported that the meetings were typically quick and routine, consisting of little more than "a brief review of her case and some questions."

But after she was arrested on Wednesday, authorities "began procedures" to send her back to Mexico, according to the New York Times.