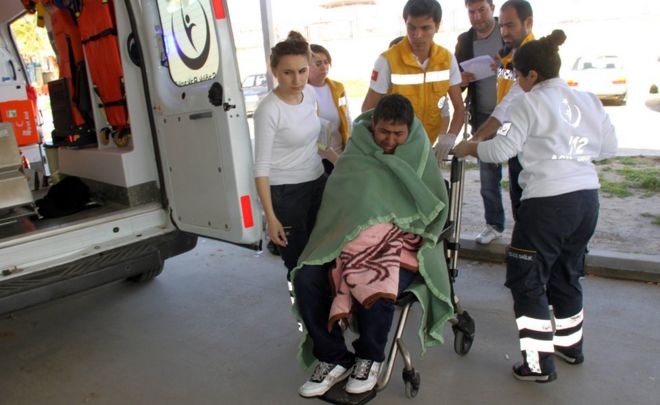 A boat carrying migrants from Turkey to Greece has sunk, killing at least 18 people, Turkey's state news says.

The boat capsized near the Turkish resort of Didim, the Anadolu Agency reported.

The International Organization for Migration (IOM) says at least 321 migrants drowned trying to get to Greece between 1 January and 3 March.