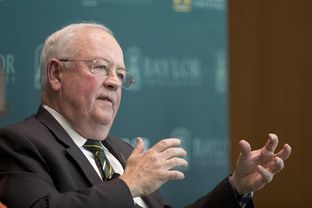 Days after he lost his job as Baylor University president over a scandal concerning the school's handling of allegations of sexual assault, Ken Starr said he has resigned as chancellor of the private Baptist school.
In an interview with ESPN published Wednesday, Starr said he will remain as a law professor at the university. The resignation will go into effect immediately, he said.
"We need to put this horrible experience behind us," Starr said in the interview. "We need to be honest."
More...