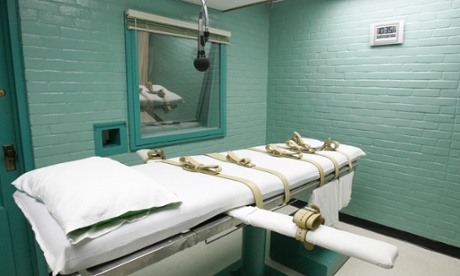 An appeals court ruled on Saturday that Arizona must divulge details about the drugs and qualifications of the medical personnel it plans to use to kill a death-row inmate, Joseph Wood, on Wednesday. If such details are not made available, the execution will be stopped.

Wood killed his estranged girlfriend, Debra Dietz, and her father, Eugene Dietz, in Tucson in 1989.
A majority of judges on the 9th US circuit court of appeals sided with Wood's attorneys' argument, that he had a right to know who supplied the drugs the state intended to use to kill him and the qualifications of the executioners who would carry out the sentence.