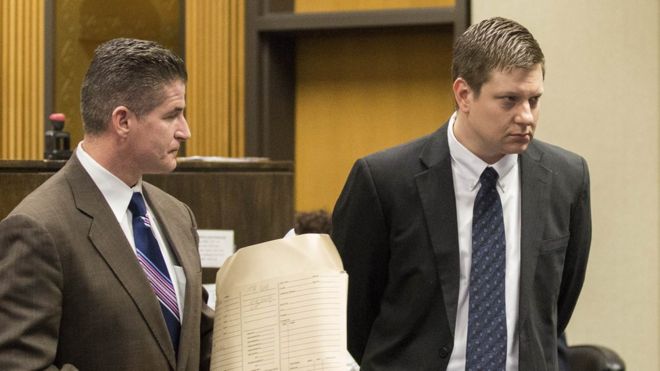 A white Chicago police officer has denied murder over the death of a black teenager who was shot 16 times in 2014.

Jason Van Dyke was heckled as he arrived at court where he denied six counts of first-degree murder.

Video released earlier this year showing the shooting of Laquan McDonald sparked an outcry and the resignation of the chief of police.