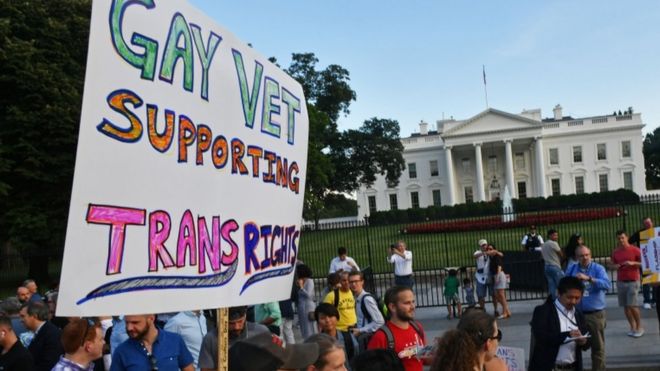 President Trump has signed a memorandum that bans some transgender people from US military service but rolls back the blanket ban he ordered last year.
The new directive adopts recommendations from Defence Secretary Jim Mattis that "transgender persons who require or have undergone gender transition" cannot serve.
But it gives the Pentagon and other agencies some discretion in the matter.
The earlier blanket ban was blocked by federal judges.