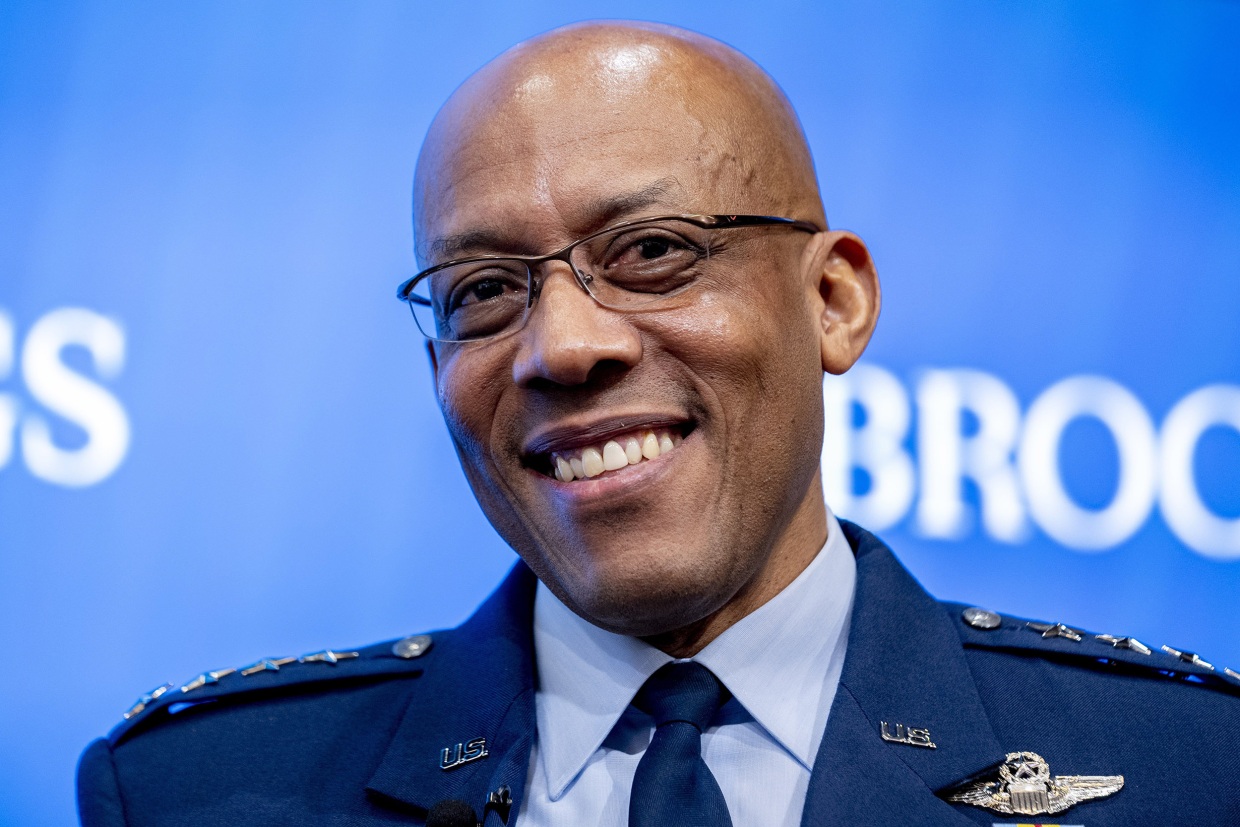 President Joe Biden
will announce Thursday that he is tapping 
Air Force Gen. CQ Brown Jr.
, a history-making fighter pilot with deep knowledge of China, to serve as chairman of the Joint Chiefs of Staff.
Brown's confirmation would mean that, for the first time, both the Pentagon's top military and civilian positions would be held by African Americans. Defense Secretary Lloyd Austin, the first Black Pentagon chief, has been in the job since the beginning of the administration. The only other Black person to serve as Joint Chiefs chairman was Army Gen. Colin Powell.
The nomination has been long expected. If confirmed by the Senate, Brown would replace Army Gen. Mark Milley, whose term ends in October, as the nation's next top military officer. The president plans to unveil Brown as his pick during a Rose Garden event Thursday afternoon.