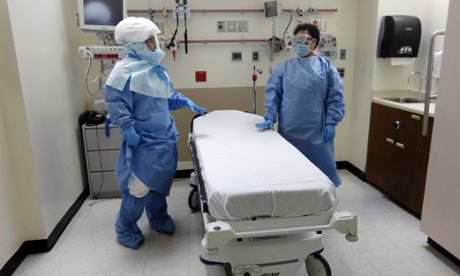 A physician who recently returned to New York from Ebola-ravaged west Africa has tested positive for the disease, officials announced.

Craig Spencer, 33, a doctor who lives in the Harlem neighbourhood of Manhattan, was taken to hospital in New York City on Thursday after displaying symptoms consistent with those caused by Ebola.

A preliminary test confirmed that Spencer has the virus.  Health officials had already said they were tracing the doctor's contacts, which the New York City mayor, Bill de Blasio, said were not numerous.