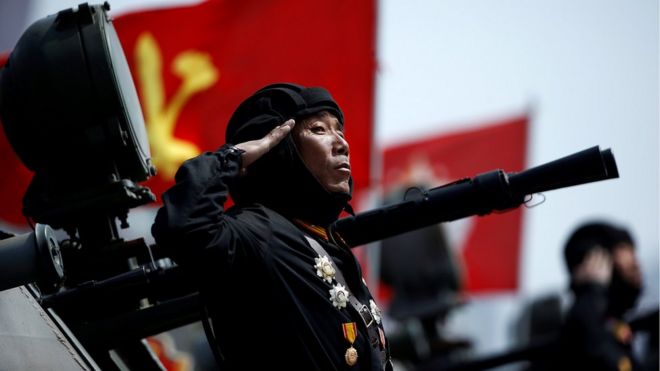 North Korea has failed to launch a missile on its east coast, South Korean and US military officials say, a day after Pyongyang warned the US amid rising tension in the region.

The US said a ballistic missile exploded within seconds of the launch.

Hours earlier, North Korea paraded what appeared to be long-range ballistic missiles at a major military display.  It has already conducted five nuclear tests and a series of missile launches in contravention of UN resolutions.