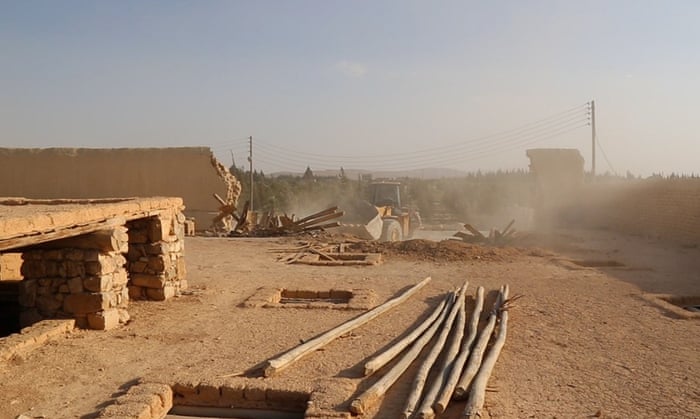 Islamic State has demolished an ancient monastery in central Syria, according to a priest and activists.

The extremist group posted photos on social media showing bulldozers destroying the Saint Eliane monastery near the town of Qaryatain, which Isis captured this month.

A Christian clergyman, who spoke on Friday on condition of anonymity for fear of reprisals, said Isis militants also wrecked a an Assyrian Catholic church inside the monastery that dates to the first Christian centuries.