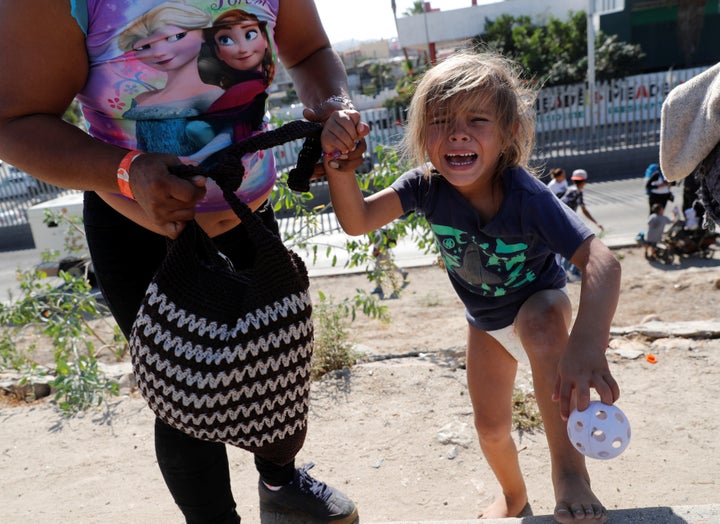 C
hildren screamed and coughed
amid the gas, The Associated Press reported. The wind carried the aerosol chemicals toward people hundreds of feet away who were not attempting to enter the U.S., the wire service noted. One woman collapsed unconscious amid the chaos, and two babies sobbed with
tears running down their faces
from the gas, Reuters reported.
A statement from the Customs and Border Patrol agency said that officers responded with tear gas as migrants threw "projectiles," which hit "several agents."
The use of force was sharply criticized.
Sen. Brian Schatz (D-Hawaii) called on people "uncomfortable with spraying tear gas on children" to join the "coalition of the moral and the sane" to "get our country back."
TVNL Comment:  "Uncomfortable"?  Not "outraged" or "horrified?"   Trump has permitted the use of lethal force.  This is just the beginning.