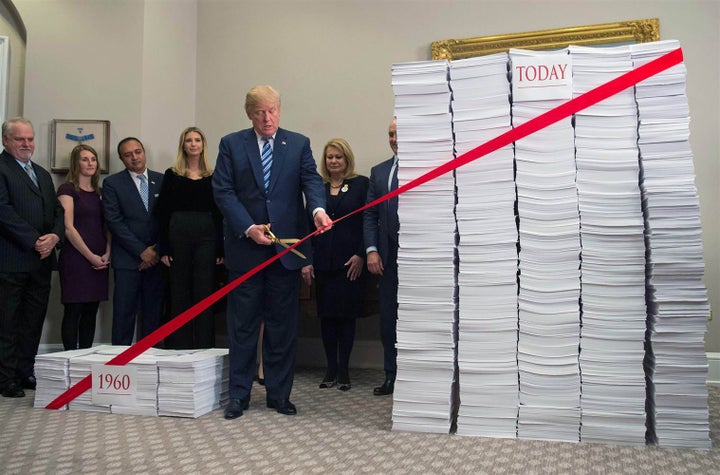 President Trump wants to set the regulatory clock back to 1960, and last week he acted it out for the cameras.
Wielding a pair of golden scissors at a White House photo op, he cut red tape strung around two stacks of paper. One was a small pile of some 20,000 pages representing the amount of regulations in 1960; the other a mound of more than 185,000 pages representing those of today.
"We're getting back below the 1960 level," Trump declared, "and we'll be there fairly quickly."
There's only one problem. That mountain of paper Trump used as a prop symbolizes hard-won measures that protect us.