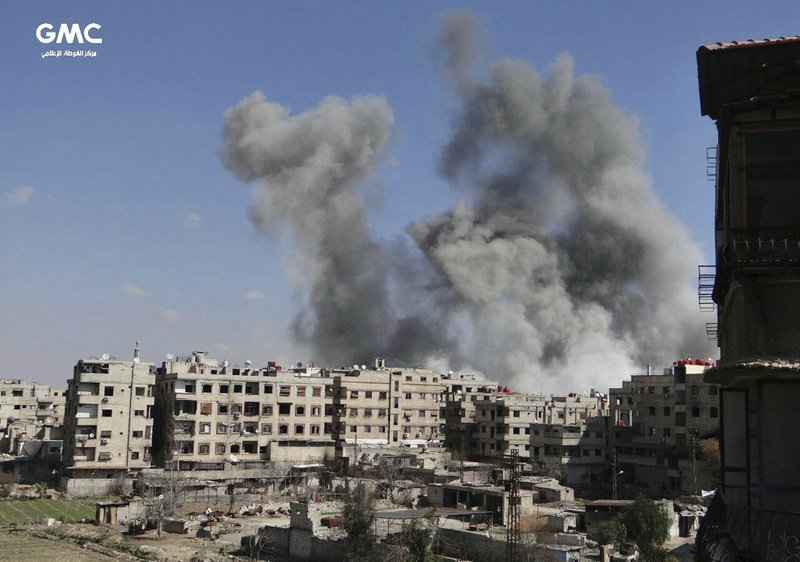 Syrian government warplanes carried out a sixth day of airstrikes Friday in the rebel-held suburbs east of Damascus, killing 32 people, activists said, as the death toll from a week of bombardment soared over 400.
At the United Nations, last-minute negotiations were underway ahead of an expected vote on a Security Council resolution demanding a 30-day humanitarian cease-fire.
The new bombings came a day after Syrian army helicopters dropped leaflets over the rebel-controlled areas of eastern Ghouta, urging residents of those suburbs to leave for their own safety and calling on opposition fighters to surrender because they were surrounded by government troops.