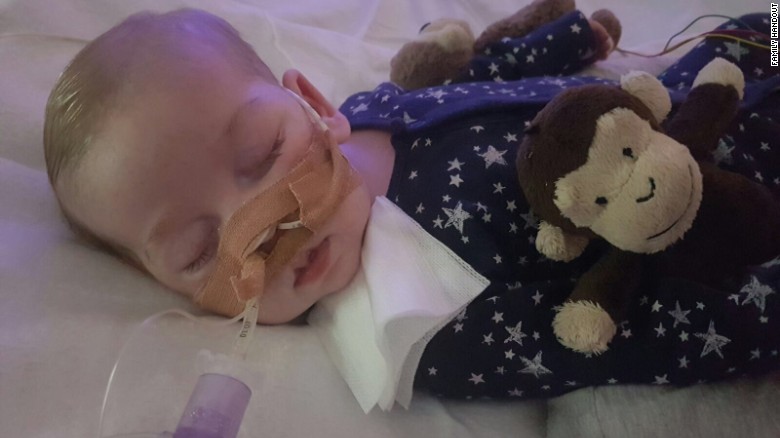 The fate of Charlie Gard, a terminally ill infant, has come to the attention of two of the most powerful people on the planet: Pope Francis and US President Donald Trump.
Last week, the European Court of Human Rights ruled that a hospital can discontinue life support to the baby, who has a rare genetic disease. His doctors wish to take him off life support, but his parents disagree. Charlie's parents, Chris Gard and Connie Yates, wanted the hospital to release Charlie into their custody so they can take him to the United States for an experimental treatment.
TVNL Comment:  Butt out, Donald.  At least Charlie's parents have full coverage for their child whose brain damage is irreversible.  Stop exploiting this tragedy the way poor Terri Schiavo was used as a political pawn in the nineties.