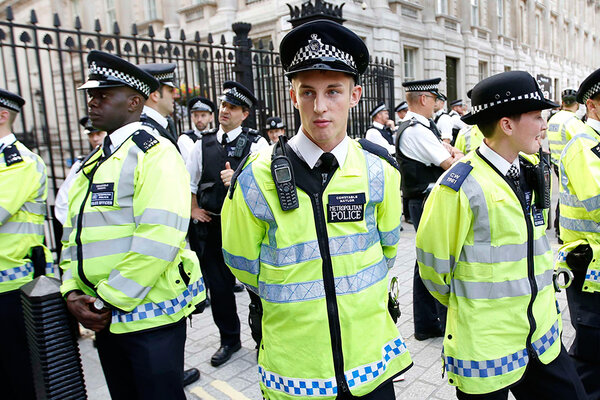 The officer, alert but cautious, pounds on the suspect's door. "Polizei!" he says forcefully, in his native German. A man thrusts open the door and walks out. His hands are at his side, but the policeman notices a gun tucked into the man's belt. He pulls out his own firearm in response. He then moves briskly backward, coaxing the man to place his weapon on the ground.

The cop is commended for his actions.

The next officer up bangs on the same door. "Polizei!," he says. This time the person walks out carrying a baton, not a gun. So the cop doesn't pull out his pistol. He brandishes instead a can of pepper spray – a reflex response that also garners praise afterward.