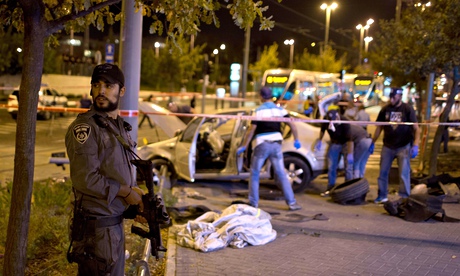 A three-month old baby has died and eight other people are wounded – one seriously – in what police believe is a suspected "terrorist attack" after a car was driven onto a pavement crowded with pedestrians alighting from Jerusalem's light railway.

Video footage posted on social media – and purporting to show the incident – shows a car on the main road slowing slightly before crossing to the train tracks and climbing on to the station pavement and ploughing through the people standing on it.

The Guardian could not confirm its authenticity.