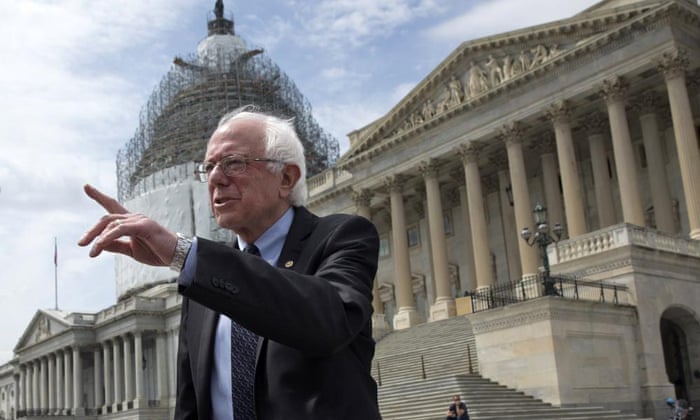 Heralding what he called "the most unusual political career in the US Senate", the 2016 Democratic presidential candidate Bernie Sanders on Sunday called for "a political revolution" against "the billionaire class".

He then seemed to include the overwhelming favourite for the Democratic nomination, former secretary of state Hillary Clinton, in that "billionaire class".

Appearing on ABC at the end of a week in which he declared a run for the Democratic nomination well to the left of Clinton, the independent senator from Vermont said on his first day as a candidate he had attracted 100,000 supporters and raised $1.5m in donations at an average donation of $43.