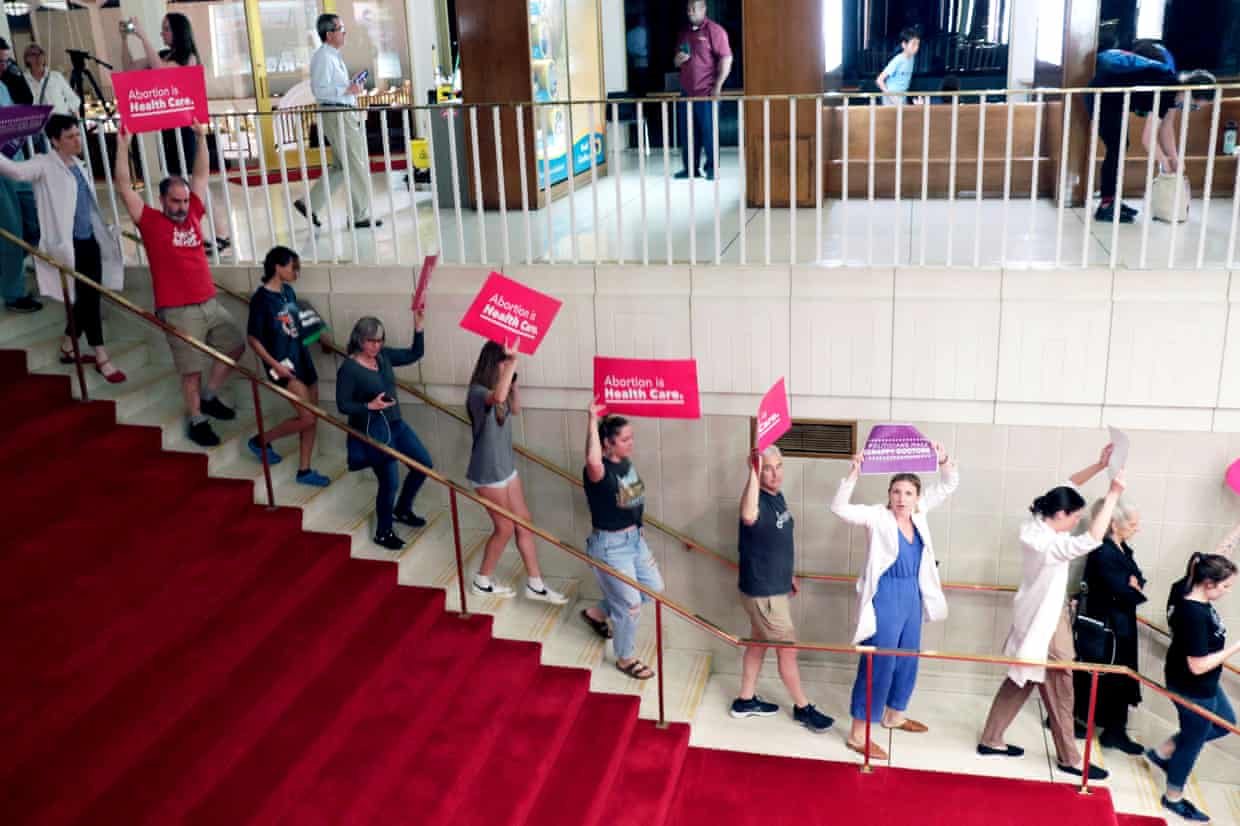 As North Carolina's 12-week abortion ban is due to come into effect on 1 July, an analysis from the non-profit Center for Political Accountability (CPA) shows several major corporations donated large sums to a Republican political organization which in turn funded groups working to elect anti-abortion state legislators.
The Republican State Leadership Committee (RSLC) received donations of tens of thousands of dollars each from corporations including Comcast, Intuit, Wells Fargo, Amazon, Bank of America and Google last year, the CPA's analysis of IRS filings shows. The contributions were made in the months after Politico published a leaked supreme court decision indicating that the court would end the right to nationwide abortion access.
Google contributed $45,000 to the RSLC after the leak of the draft decision, according to the CPA's review of the tax filings. Others contributed even more in the months after the leak, including Amazon ($50,000), Intuit ($100,000) and Comcast ($147,000).