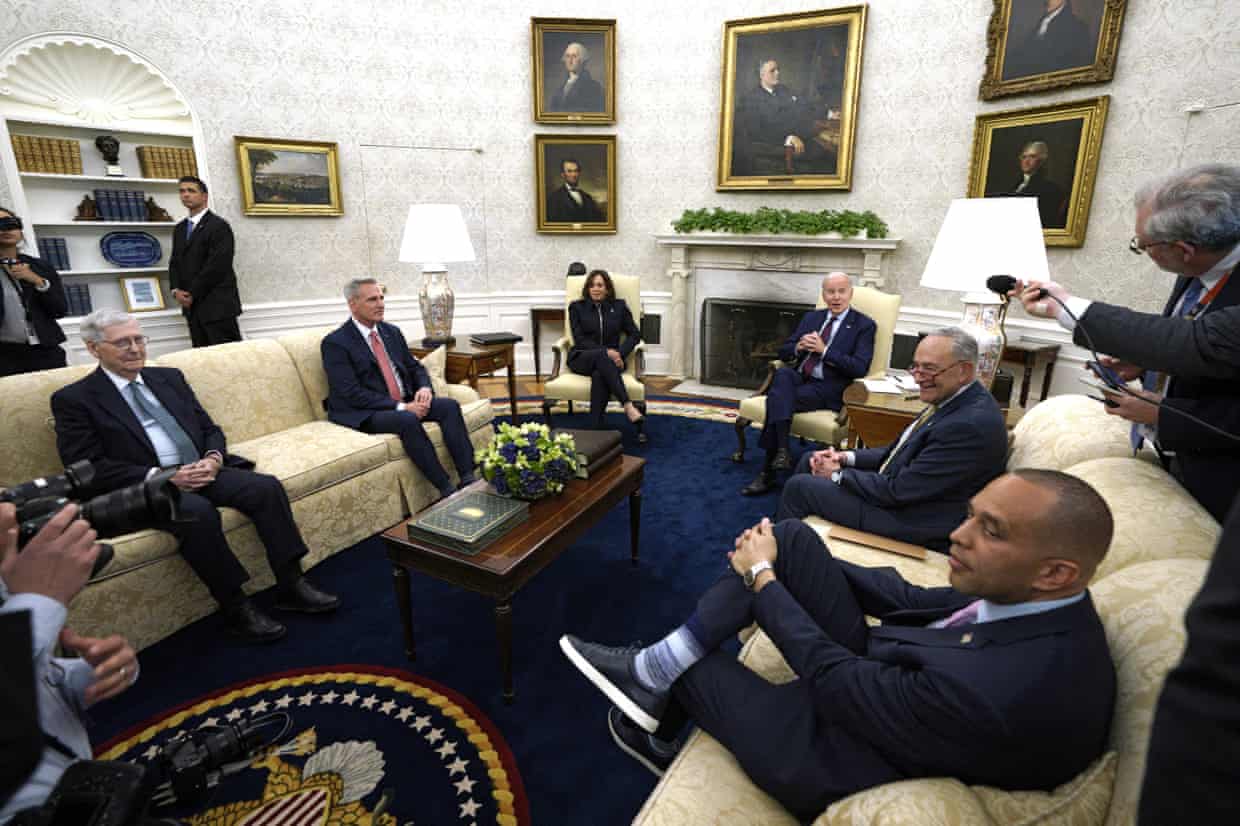 Joe Biden has cancelled a planned visit to Australia and Papua New Guinea to focus on debt limit talks as Washington stares into the abyss of a potentially catastrophic default.
Biden still plans to head to Hiroshima, Japan, on Wednesday for the Group of Seven (G7) summit with leaders from some of the world's leading economies. But he called off what was to be the first visit by a sitting US president to Papua New Guinea and a stop in Australia, where he was to meet with other leaders of the so-called Quad.
The move came as Biden hosted a fresh round of talks with congressional leaders at the White House in an effort to break the deadlock – and faced criticism from his left flank over rumored concessions to Republicans.