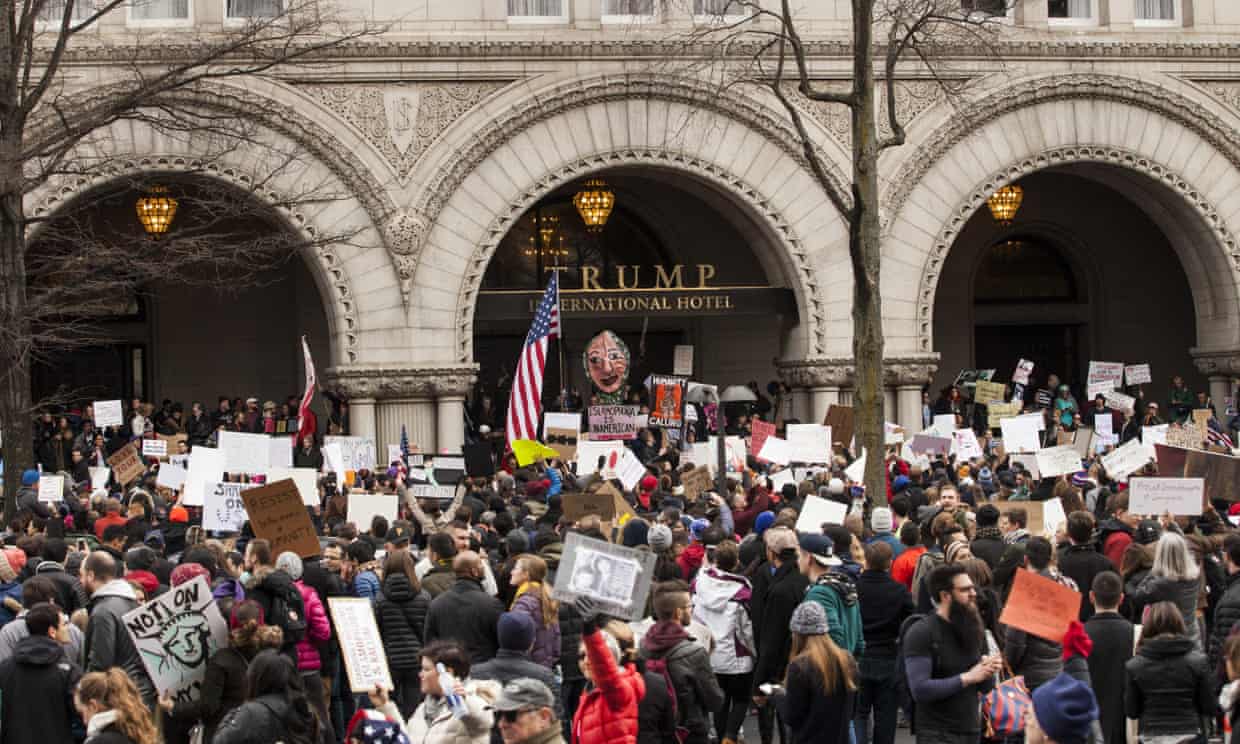 New documents confirm that Donald Trump retains a direct tie to his business interests through a revocable trust overseen by one of his adult sons and a longtime executive of the Trump Organization.
The president is the sole beneficiary of the Donald J Trump Revocable Trust, which is tied to his social security number as the taxpayer identification number, according to documents published online by the investigative nonprofit ProPublica.

Trump can revoke the trust, which was amended three days before his inauguration, at any time.